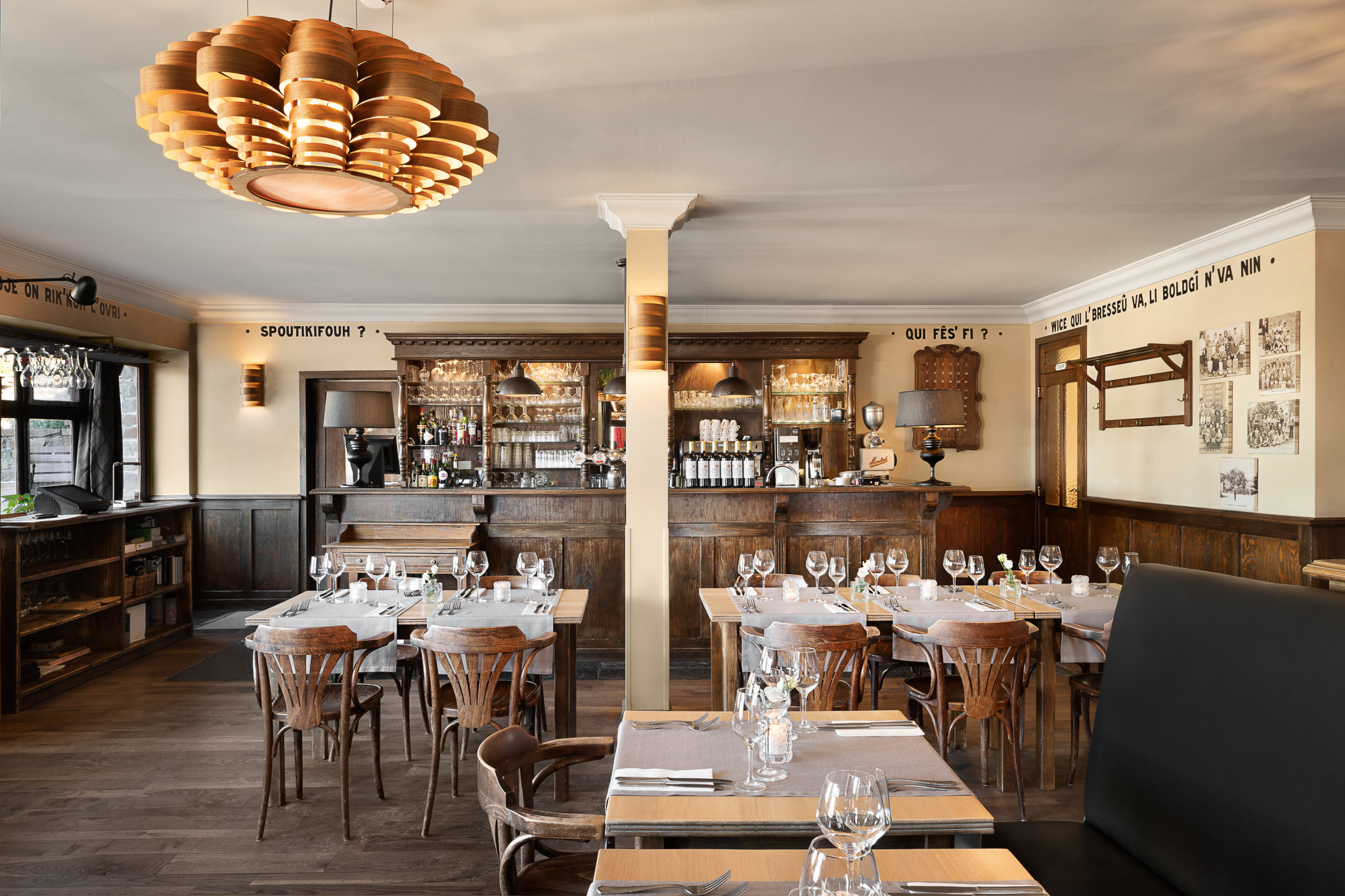 Frequently Asked Questions
A question? We answer it!
What are the opening hours of your restaurant?
From April 1 to November 11 : 7/7
From 11/11 to 03/31 : Closed Tuesday, Wednesday, Thursday except during school holidays (7/7)
Kitchen opening :
Monday-Thursday : 12 p.m. – 2 p.m.> 6 p.m. – 9 p.m. (excluding school holidays : non stop)
Friday-Saturday : 12 p.m. – 10 p.m. non-stop
Sunday : 12 p.m. – 9 p.m.
What kind of food do you serve?
French food with seasonal suggestions
Do you serve a daily menu ?
Yes, from Monday to Friday noon
Do you serve snacks?
Yes, every day from 12 p.m. to 6 p.m.
Is your restaurant accessible for persons with reduced mobility?
Is it necessary to book in advance? How to book?
It is necessary to book in advance during school holidays and on weekends.
We take reservations by phone on 080 / 78.61.83 or by email at : info@ecuries.be
What payment methods do you accept?
Payment by card (except American Express)
Cash payment
As well as the edenred and sodexo cards
Do you have a playground for children?
Yes, we have a playground above the restaurant (not covered)
Do you accept special diets: Allergies, vegan, vegetarian, gluten-free…?
Does your restaurant offer take away?
What is the capacity of your restaurant? Do you accept groups?
Restaurant : 70 people
Veranda : 30 people
Terrace : 70 people
We accept groups only on request
Does your restaurant have a parking?
You can park next to the restaurant
Do you accept pets in the restaurant?
Can we buy gift vouchers? Does my Gift Card have an expiration date?

Yes, we do gift cards for the restaurant. They are also valid for our accommodations.
The gift cards are valid for 1 year.